Mission
We advise and support international companies in the core areas of digital transformation, supply chain & operations management and services. We focus on far more than just short-term success. We help our clients to fully exploit their development potential and achieve sustainable and profitable growth.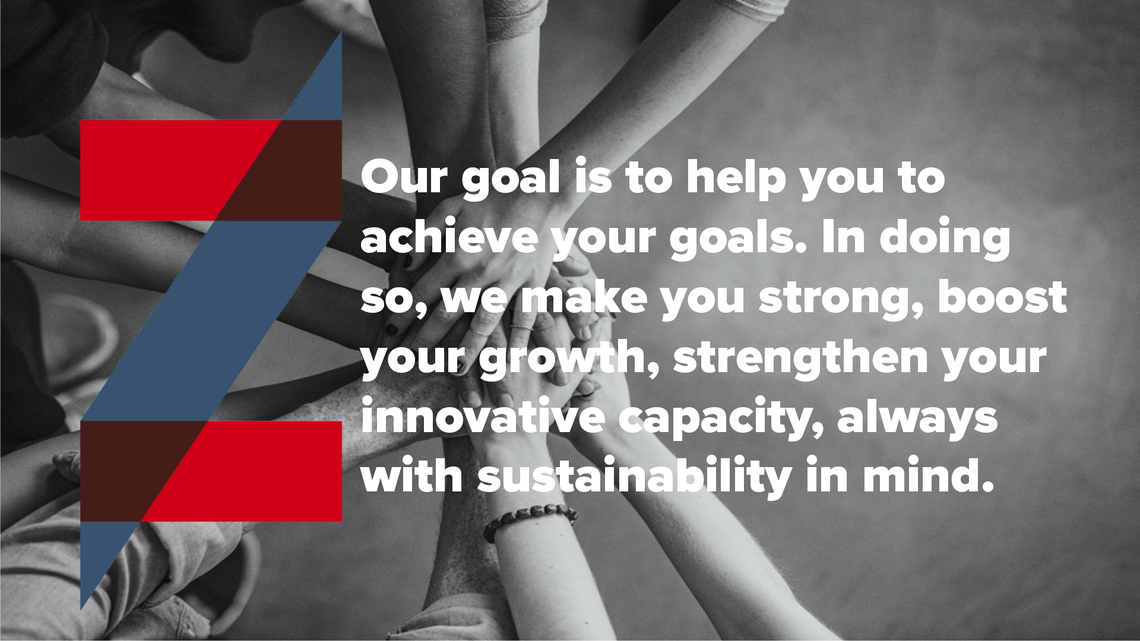 Our objectives
Quality
We set high standards for ourselves. After all, our clients do – and rightly so.

Results
We do not create unnecessary paperwork. We achieve concrete results that offer tangible added value to our clients.

Long-term
Our services are designed to make a lasting impact and achieve long-term success for our clients.

Customer-oriented
Our clients are at the centre of everything we do. We are always available and acting in their best interests. We take an entrepreneurial approach and make our clients' problems our own.
Our philosophy
Focus
We focus on the essentials and never solve the wrong problem.

Courage
We openly address sensitive issues and controversies to find solutions.

Humanity
Even when discussing strategies, concepts, facts and figures, we never forget that we are dealing with human beings.
Sincerity
We stand by our words and actions and communicate openly and honestly. We always tell our clients the truth, even if the truth is not wanted.

Our attitude
Responsibility
Our clients place their trust in us. In accepting that trust, we also assume responsibility. We know how to bear it.
Individuality
We tailor our propositions and services to the needs of each individual client. We are fully committed to each client's business.
Perseverance
Our actions are not primarily geared to ensuring the progress of a project. Our main objective is the success of your business.

Continuity
We look beyond the end of our nose and think in terms of the bigger picture. Our actions are focused on continuous progress.